Vision and Values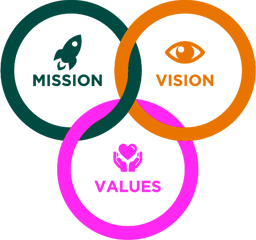 Our Vision
To be the premier educational institution in the country that prides itself on bringing out the best in every student and their teachers by instilling in them the highest values steeped in our country's best traditions
Our Mission
To provide a stimulating and safe learning environment with innovative and responsive teaching techniques which will maximize individual potential and thus empowering the students to meet the challenges of life in a rapidly changing global environment.
Aspire
Childhood is a time to aspire, experience, learn and make sense of the world. Shalom Presidency School recognizes the uniqueness of each child. We welcome the children and treasure them for who they are. As our children engage with life's joys and complexities, they gain confidence, feel valued and develop aspirations.

"We intend to nurture and nourish the toddlers into enthusiastic and positive learners, and empower them to take right decisions based on their insight and wisdom and aspire to excel in every sphere. We aim to facilitate the holistic development of our students so that they can be capable, responsible and functional citizens of the world."
Achieve
Achieving is integral to human existence. Children first learn to aspire. As they journey through Shalom Presidency School, they develop superior ability and with guided effort and warm enveloping environment they develop skills within and beyond classroom which marks the beginning of achievement for them.

"We equip the students to achieve their aspiration with sensitivity, pastoral care and high-quality education to accustom them to adapt to changing trends. With strong qualities of integrity and compassion they are transformed into responsible and sensible human beings. Emphasis is given to skills such as critical thinking and problem solving, communication, creativity and collaboration along with qualities such as integrity and compassion, supplementary to the curriculum to prepare and adapt to the changing demands of the world"
Ascend
Children's identities, knowledge, understanding, capacities, skills and relationships change during childhood. They are shaped by many different events and circumstances. At Shalom Presidency School, 'Ascend' reflects the process of rapid and significant change that occurs in children as they learn and grow. They can then enjoy the freedom to become who they choose to be. Thus the circle is complete!

"We believe in turning dreams into a reality and enable the students to ascend to greater heights. The various activities, competitions, experiences, and exposure initiated by the school for its students, help them emerge as leaders in this competitive world, carving a niche for themselves. The tiny tots, who once walked through the portals with inhibitions, walk out with their heads held high with power of confidence to Achieve and Ascend. They look back at their Alma Mater with pride, as an abode of love, as their childhood defined -'ASPIRE, ACHIEVE and ASCEND'"