Infrastructure and Facilities
COMPUTER LAB:
Shalom Presidency School recognises that today's children are 'digital citizens', hence Computer education is an integral part of the curriculum. The school sports two well-equipped 'wired' computer labs with current and emerging computer hardware, software, and other relevant resources. Students are introduced to basic computer components and its uses from Class I onwards. From Class III, students are introduced to, and work with, various software programmes.
Our computer courses focus on word-processing skills, spreadsheets, and databases, developing multimedia projects and using the internet for research.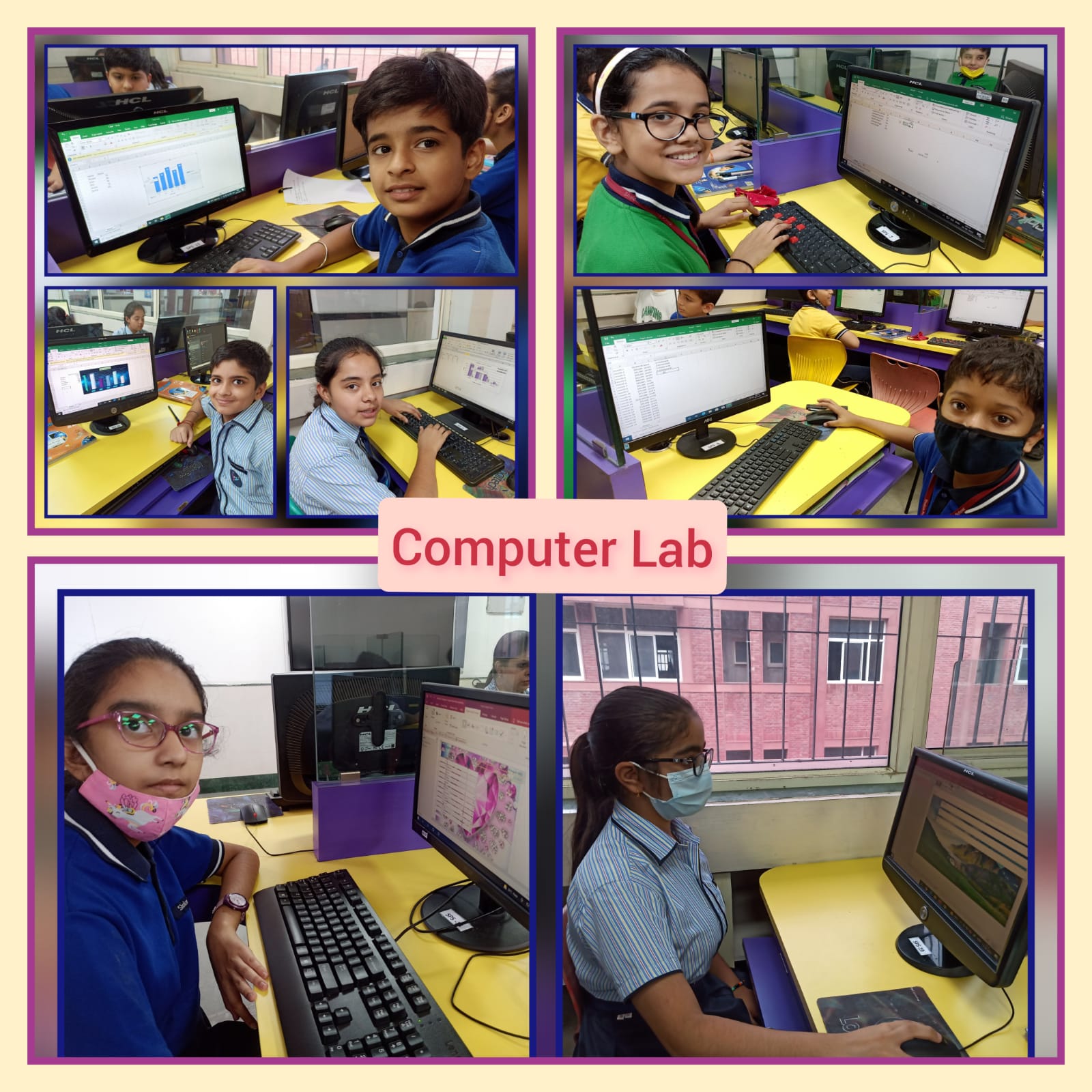 SPARC:
SPARC (Spectacular Performing Arts and Reading Center) is an exclusive zone where our young learners lead and decide the recreational learning activities for themselves. The objective is to adapt the child's learning environment to his or her development level and encourage children to learn through play. This gives them a sense of independence and confidence as they immerse themselves in the joy of understanding through various educational tools.
The activities conducted at SPARC are also in alignment with the Montessori Method which emphasizes self-directed activity on the part of the child and clinical observation on the part of the teacher. SPARC infrastructure includes Class room, Reading corner, Activity corner, Music and movement corner, Storytelling corner, Herbal park, Sensory park and Kitchen garden.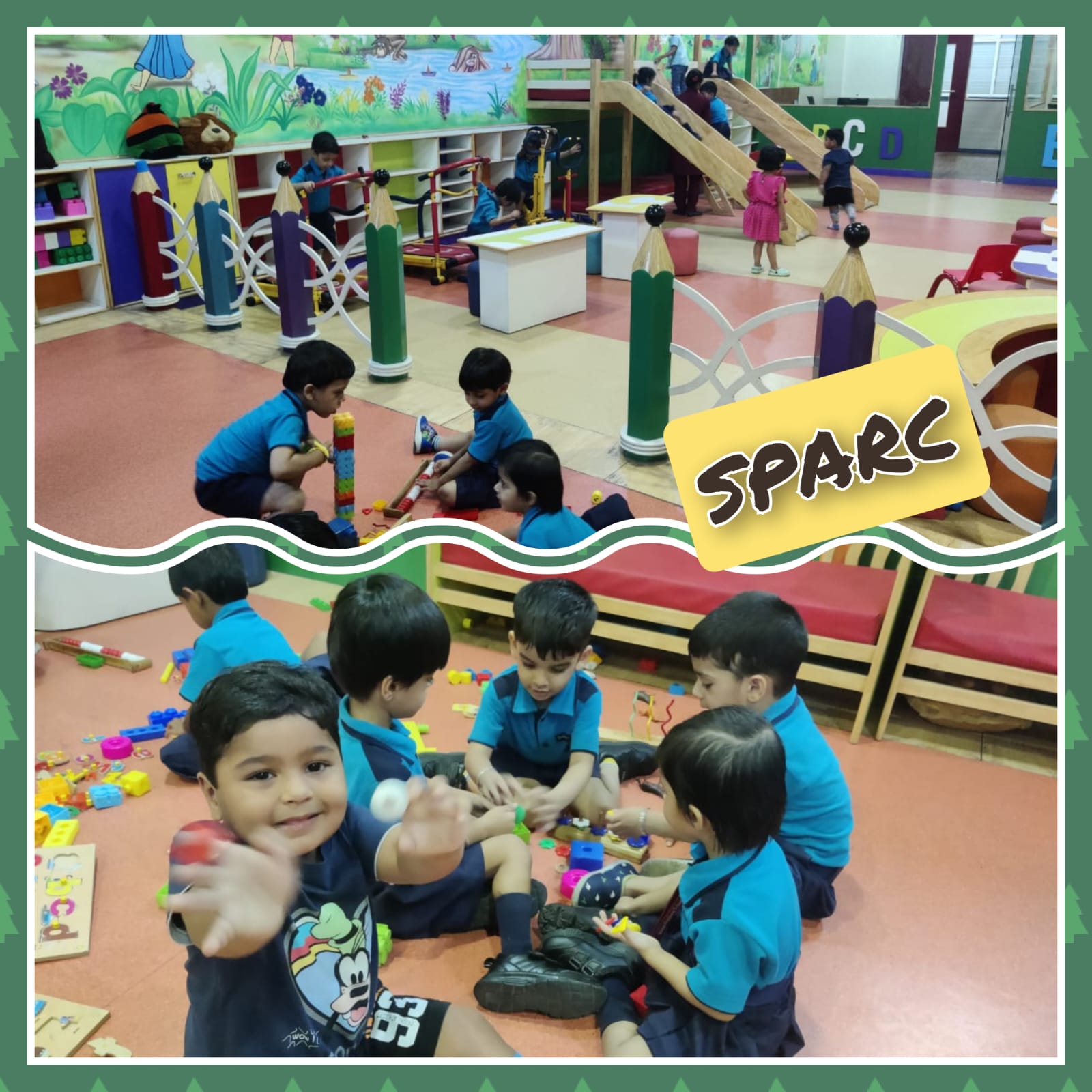 STEM LAB:
The Robotics Lab contributes to a continuously evolving program that provides an opportunity for students to learn new skills and apply knowledge to solve real-life problems. It is a program based on STEAM (Science, Technology, Engineering, Arts & Mathematics) which provides an opportunity for students to learn new skills and apply knowledge to solve real-life problems. While working on these projects students work collaboratively, manage time and resources, think critically and creatively which are the skills needed in the modern workplaces. Students who are interested in robotics, 3D printing, IOT, drones work on their own projects.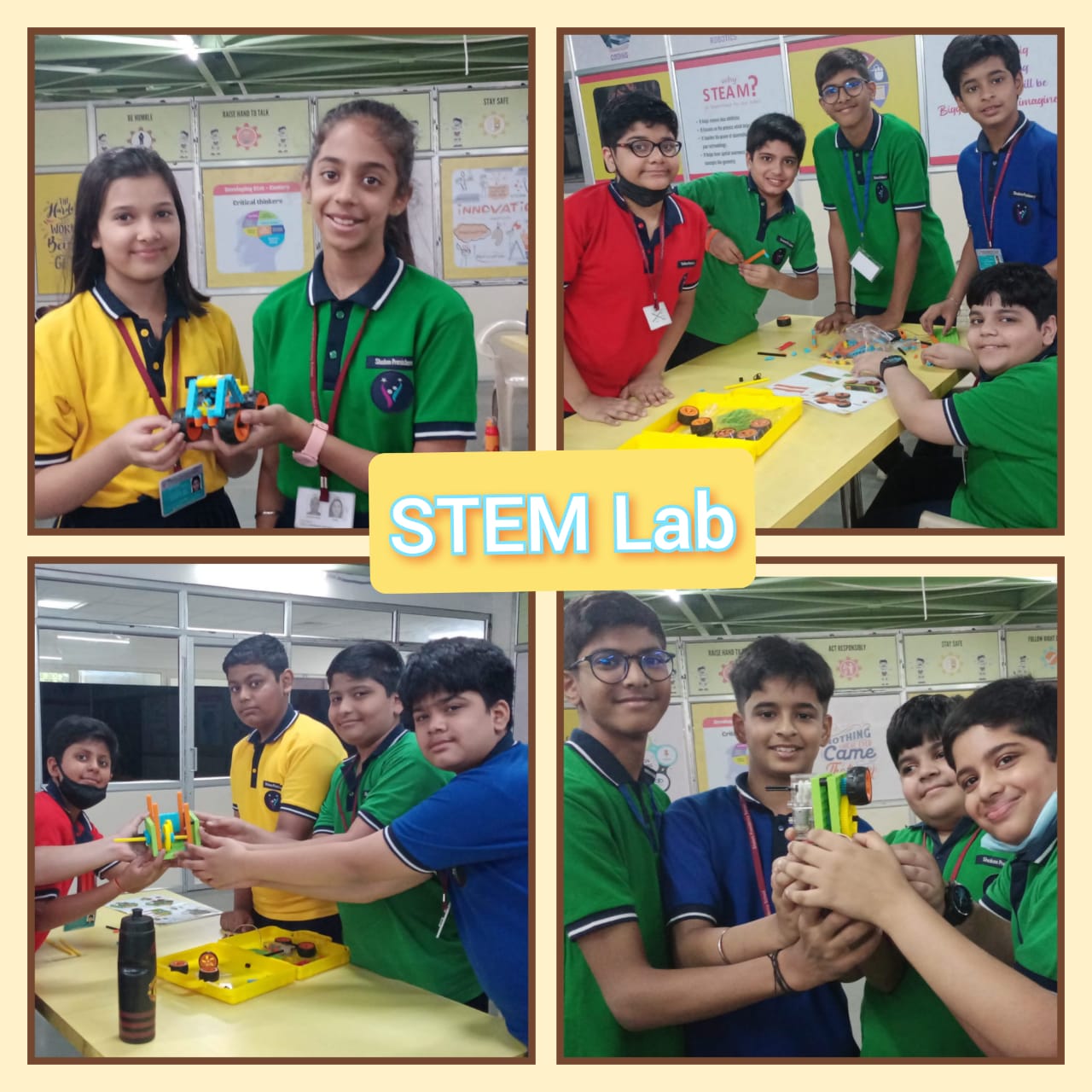 CHEMISTRY LAB:
The Chemistry Lab provides contextual learning and is very well-equipped. Ever mindful of the students' safety, the school supplies them with protective eye goggles, lab aprons and gloves. Smoke detectors are installed in the lab for safety.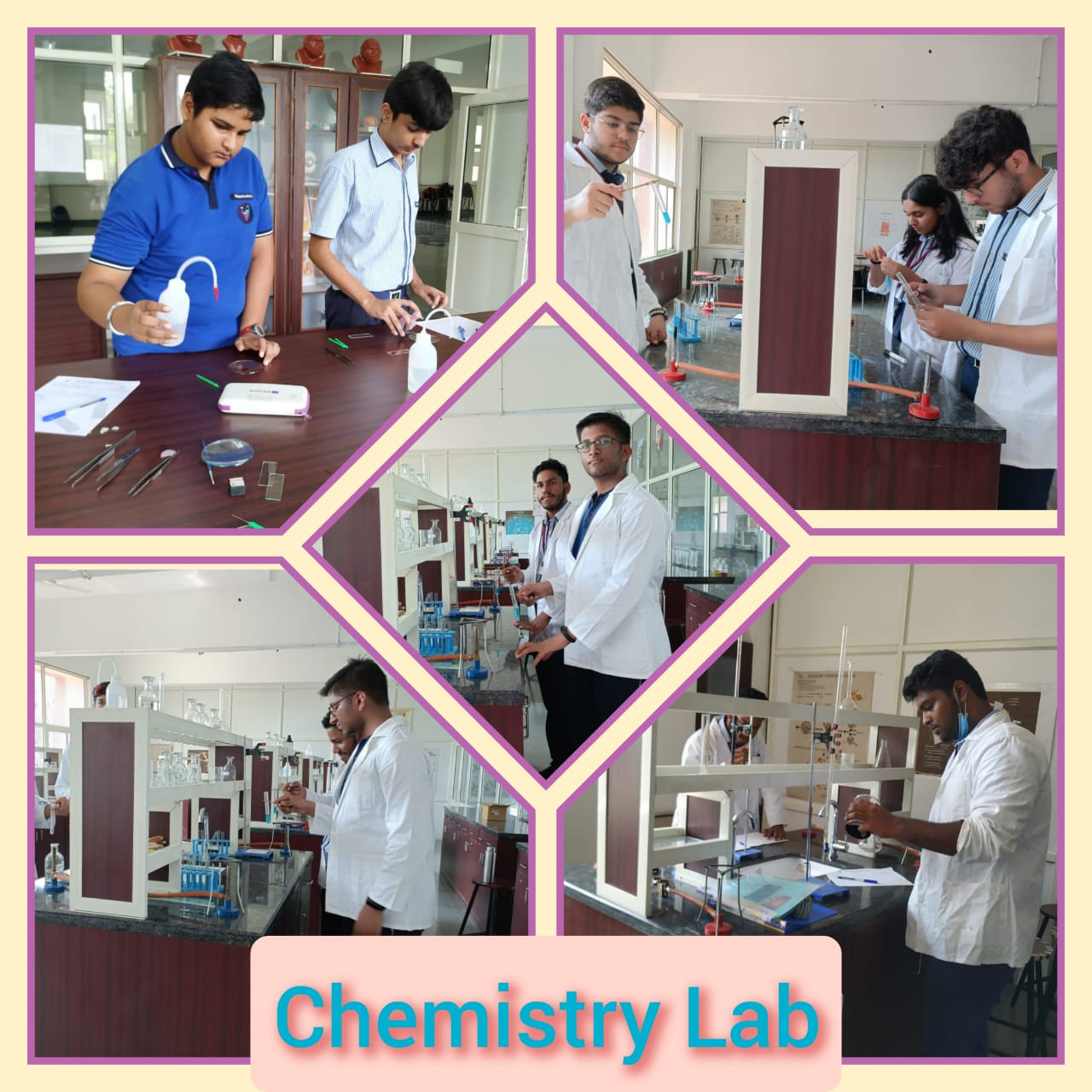 MATHEMATICS LAB:
A well-equipped Maths Lab has been set up, conforming to the guidelines and recommendations of the CBSE. Hands on exploration of concrete material leads to greater 'conceptual understanding' and 'problem-solving skills'. To make mathematics more pragmatic and life-oriented, our lab has been installed with a wide range of audio and video resources.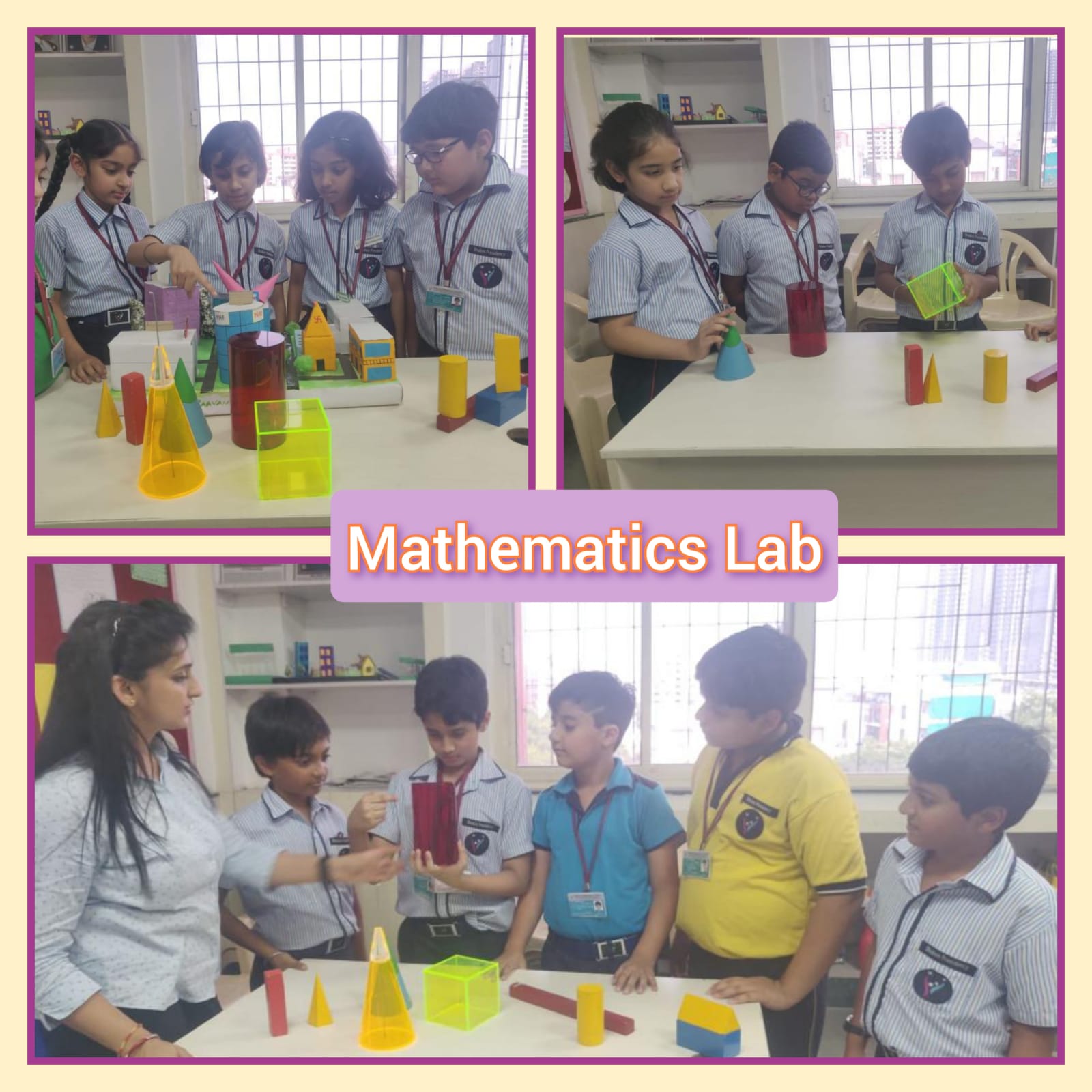 LIBRARY:
The school library is centrally located to facilitate ease of access. The library has a great collection of fiction, non-fiction and reference books. A wide range of books aim to help children discover the joy of reading. An extensive reference section helps them work on multi-dimensional projects. In addition, there are resource books for teachers to help them keep updated with new advancements in the field of education and their respective subjects. The goal of the school library is to ensure that all members of the school get equitable access to books.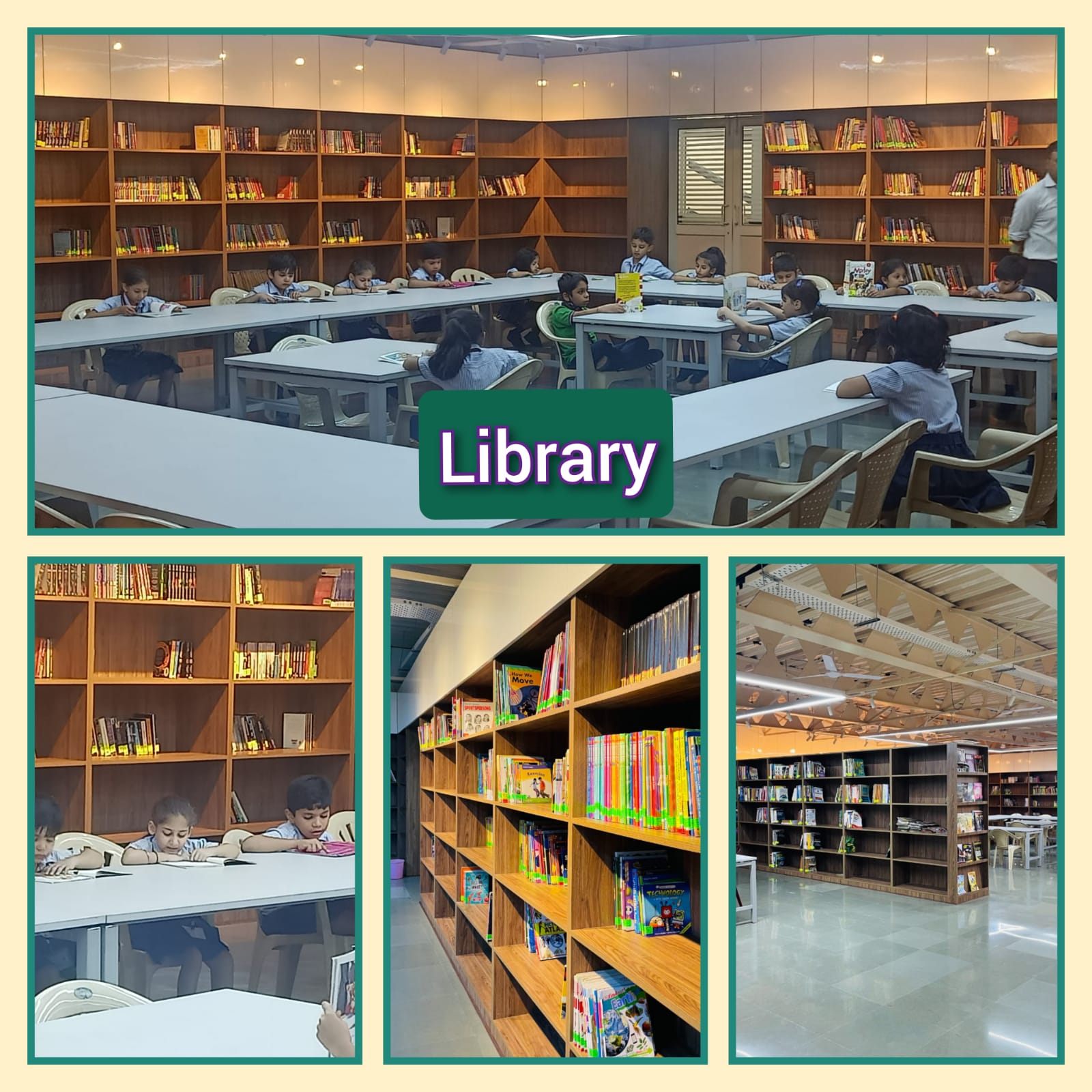 Swimming Pool:
Our learner's favourite sport 'Swimming', is complimented by the 'One of its kind' Olympic Size all season Indoor pool which spreads over 25 meters with 6 lanes. Swimming is a part of the curriculum and provides the learners ample opportunities to hone their skills. Simultaneously, Skating is another activity that plays a pivotal role in child's growth and development. Our school caters to the requirement through a well provided skating space. Our learners have won many accolades in the same and are extensively trained by our experienced coaches.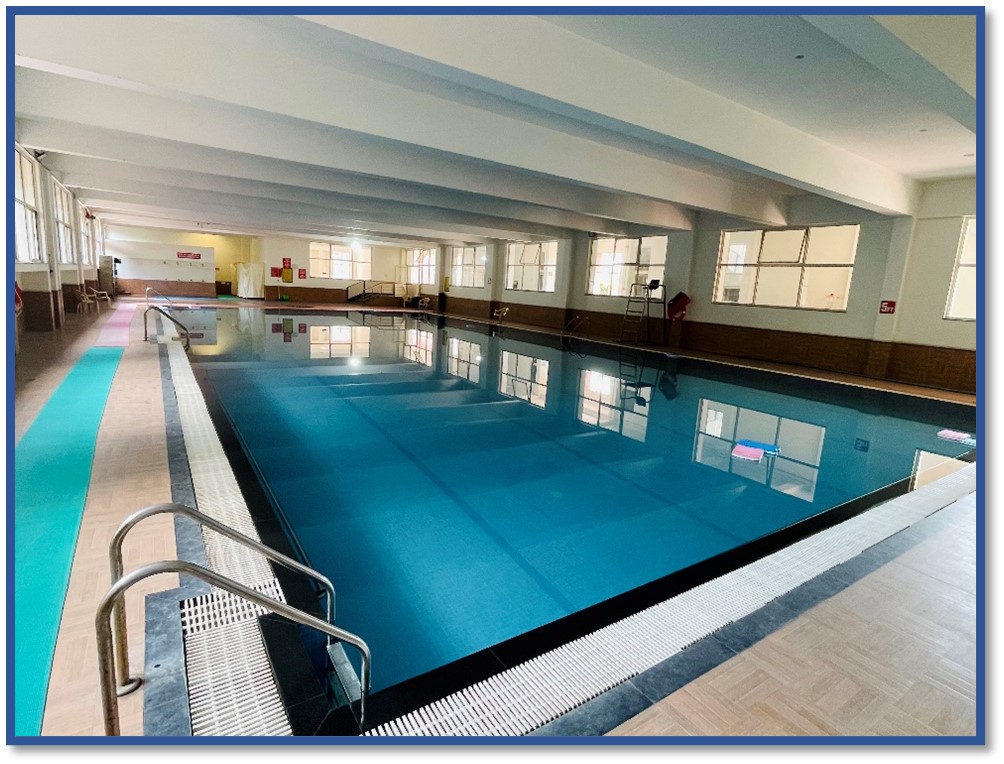 Art Room:
The Art Room caters to various disciplines like Sculpture, Photography, Tie & Dye, Screen Printing, Calligraphy, Pottery. An assortment of activities areoffered to inculcate love of aesthetics. The art work of students is regularly displayed within and outside school to motivate the young artists. Regular visits to Museums, Art Camps, Craft Villages and other centres are organised for awareness at all levels.